A migrant wave twice the size of Erie was detained at the U.S.-Mexico border in June
Dear Neighbor,
The United States welcomes more people into the American family annually than any other country in the world. But we insist they come legally. Unfortunately, President Biden's rhetoric told the world that our laws don't matter and anyone who gets to the southern border will be let into the country unless they are Cuban and fleeing Communism.
That's why the Biden border crisis rages on with no end in sight. U.S. Customs and Border Protection (CBP) announced last week that in June, 188,829 people were apprehended attempting to cross the U.S.-Mexico border. That's nearly twice the population of Erie, the largest city in our district. The June figure brings the total number of apprehensions this fiscal year to more than one million people, a problem so dire that 40% of the U.S. Border Patrol has been removed from the border and assigned to emergency intake centers.
This situation has progressively worsened since Biden took office, so why aren't he and Vice President Kamala Harris doing anything to stop it? After all, their policies caused it. They resumed "Catch and Release" and ended President Trump's "Remain in Mexico" policy.
When I visited Texas in May, the Rio Grande Valley's Chief Patrol Agent Brian Hastings told me that the current surge was a direct result of the Biden administration's policies. He said the biggest "pull factor" is that there are no consequences for coming to our country illegally or making dubious claims of asylum. Simply put, there are no deterrents to migration or illegal immigration. Biden opened the door, and people are coming in.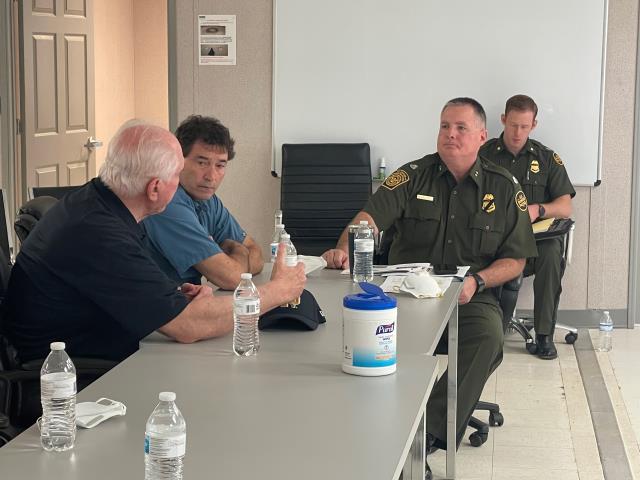 Meeting with the Rio Grand Valley's Chief Border Patrol Agent Brian Hastings in May 2021
Not only did the president rescind policies specifically designed to discourage migration, he stopped construction of the border wall. That left several areas of the Rio Grande Valley wide open for illegal immigration. I saw multiple sites where construction workers had simply abandoned projects after Biden's executive order, and others where light fencing had been put up where the wall should be.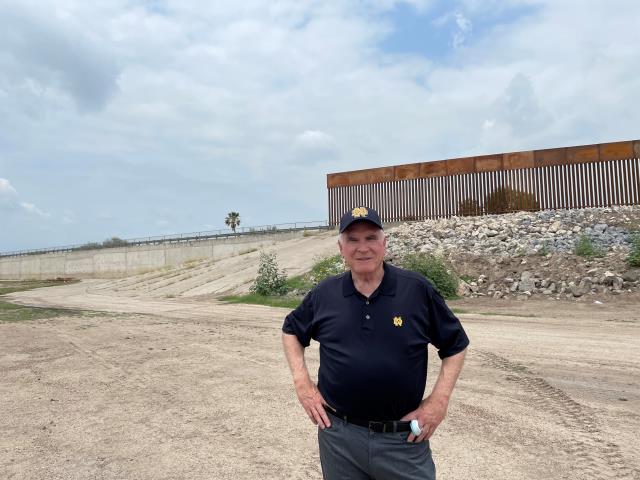 President Biden's fence (left) vs. President Trump's wall (right)
We don't have a country if we don't have borders. The Biden administration's border policy has been an abysmal failure. As your voice in our nation's capital, I promise to continue fighting for border security and supporting the men and women of Customs and Border Protection, Border Patrol, and other law enforcement agencies who work tirelessly every day to keep Americans safe.